Give Kids The World Announces Extended Closure Due to Covid-19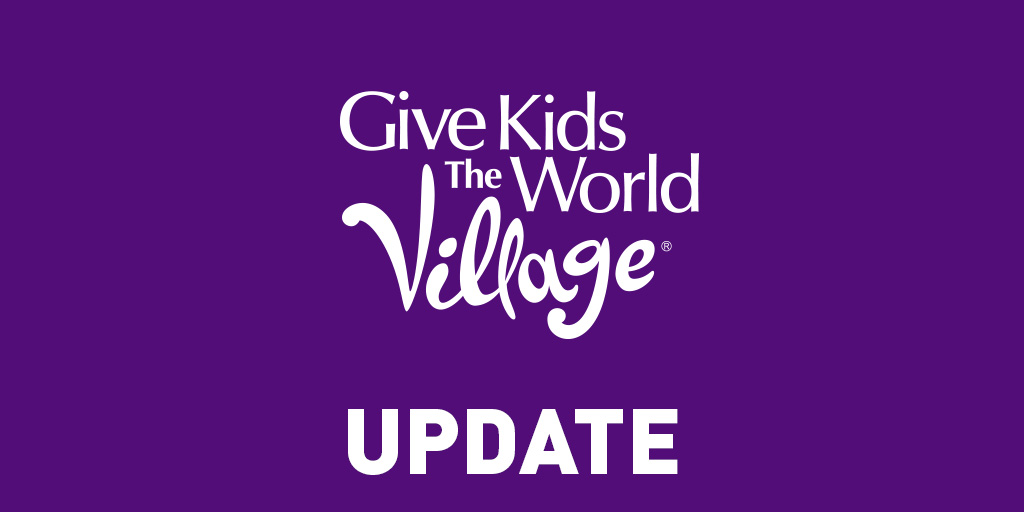 Jun 9th, 2020 [Kissimmee, FL]
Give Kids The World Village, the Central Florida-based nonprofit that fulfills wishes for critically ill children and their families, will be closed for an undetermined period of time due to unforeseen circumstances directly related to COVID-19.
As part of the closure, the organization will be forced to lay off 86% of its staff effective Saturday, June 27, 2020. A small team will remain to ensure the safety and security of the Village and to prepare for their eventual re-opening.
Despite their closure, the organization will still be fulfilling their mission to never turn a child away. "While we're closed, we will still be working with our wish granting partners to fulfill rush wishes," said Pamela Landwirth, Give Kids The World Village President & CEO in an open letter to their constituents.
"I can promise you that I will work tirelessly to find a way to reopen our beloved Village as soon as possible. The health and well-being of our precious wish children is our number one priority as well as the priority of our theme park and wish granting partners," said Landwirth.
The organization will need the support of donors and community partners more than ever. If you'd like to donate to help fulfill a rush wish, or to assist with our re-opening funds, you can do so at www.givekidstheworld.org.
---
About Give Kids the World Village
Give Kids The World Village is an 89-acre, nonprofit resort built exclusively to serve critically-ill children and their families. Children visiting Central Florida on their "wish trips," stay with their families at Give Kids The World's storybook Village for week-long, dream vacations. Give Kids The World provides meals, transportation, nightly entertainment, and complimentary passes to Orlando's world-famous theme parks and other attractions. There is never any charge to visiting families, and no child is ever turned away. Since 1986, Give Kids The World Village has served more than 187,000 children and families from all 50 states and 76 countries. GKTW is four-star rated by Charity Navigator, with more than 90 cents of every dollar it spends going to program services.
For more information, contact Give Kids The World Village Public Relations manager, Cindy Elliott.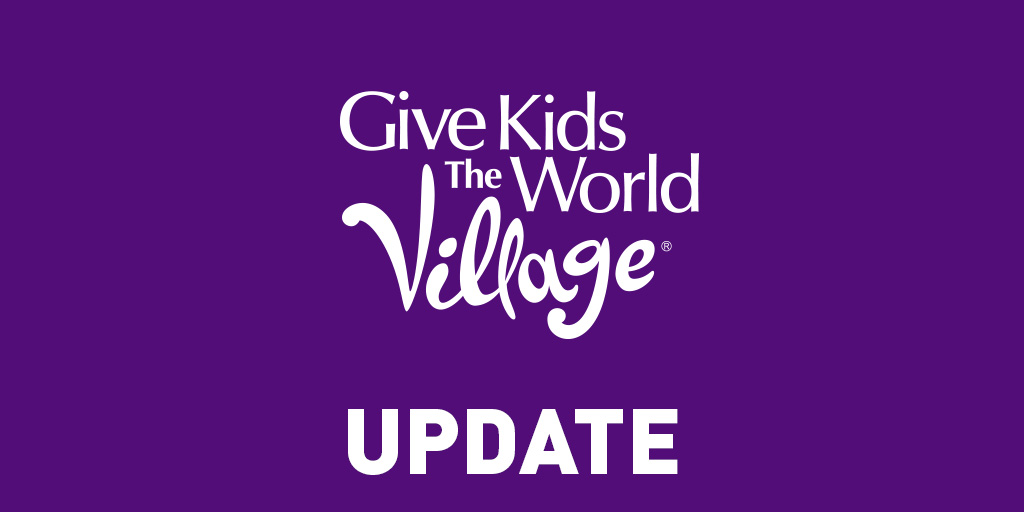 Media Contact
Cindy Elliott
Public Relations
562.896.1177
CindyE@gktw.org
---

Download PDF